It is common for the end customer (those who buy a bottle at a wine store or restaurant) to never see the boxes where the wine is stored.
However, for the bottles to reach our table, they travel stored in boxes, usually only seen by the supply department.
By 2015, for each Dona Berta Wines wine put on the market (six different references), each had a specific box that could not be used in another type of wine or one of the following year's harvest, resulting in a huge waste.
We considered this an unsustainable situation – and in 2016 we decided to take some measures, in order to resolve this.
Since 2016, we have created a universal box, compatible with all references and possible to use in a next harvest. In 2017, two years after its implementation, our financial savings (only resulting from the standardization of cash) are almost twice the expense amount, resulting in the end of the waste of almost 200 boxes/year.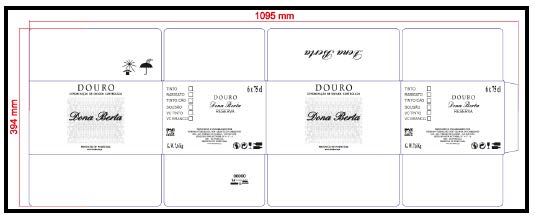 It´s something simple but usually the simple tasks are the hardest to implement and with the highest associated returns.