The Internet of Things and the Smart Cities
We're not just envisioning the future, we're making it happen right now.
Living PlanIT is a technology company that created the world's first Urban Operating System (UOS) which, in combination with the products it supports, unlocks the full potential of data to make cities better, safer and more vibrant places to live.
Living PlanIT has built an extensive partner network around the concept of a shared, unified approach to smart urban technology architecture in which machine intelligence moves ever closer to originating sources of data and control.
We call this architecture PlanIT Edgeless Computing™ and it is implemented throughout the PlanIT Urban Operating System™, providing a framework for resilient and secure computer and systems architecture for digital and biological sensing, control, analytics, machine learning, applications and visualization techniques.
Case Studies from Living PlanIT
Water is one of the most important elements for the existence of life. The importance of water for the sustainability of our planet has resulted in it becoming a core focus in many countries, mainly with the goal of finding solutions to improve access to water and ensuring its quality.
read case study >>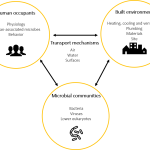 In our vision for the future, greater understanding of indoor environments will result in buildings that support a more productive, healthier population at lower cost and with reduced impacts on our natural environment
read case study >>