GLOBAL STEERING COMMITTEE
DIANA SNOWDEN SEYSSES
Winemaker at Domain Dujac and Proprietor and Winemaker at Snowden Vineyards
Diana Snowden Seysses was born and raised in the Napa Valley. She graduated from the Viticulture & Enology program at UC Davis in 2001, then worked in both California and French cellars with Robert Mondavi Winery, Mumm Napa, the Araujo Estate, Château La Fleur de Boüard, Domaine Leflaive and Ramey Wine Cellars. In 2003 Diana became enologist at Domaine Dujac in Burgundy, and consultant at Domaine de Triennes in Provence. In 2005 she became winemaker at Snowden Vineyards in St Helena, Ca and in 2016 became winemaker for Ashes & Diamonds in Oak Knoll, Ca. She splits her time between France and California bringing wisdom from each across the Atlantic.
PROFESSOR GREGORY JONES
Director of the Evenstad Center for Wine Education, professor and research climatologist at Linfield College
Gregory V. Jones holds the Evenstad Chair in Wine Studies, and is a professor and research climatologist in the Department of Environmental Studies at Linfield College. He specializes in the study of climate structure and suitability for viticulture, and how climate variability and change influence grapevine growth, wine production and quality. He holds a BA and Ph.D. from the University of Virginia in Environmental Sciences with a concentration in the Atmospheric Sciences. His dissertation was on the climatology of viticulture in Bordeaux, France with a focus on the spatial differences in grapevine phenology, grape composition and yield, and the resulting wine quality. He conducts applied research for the grape and wine industry in Oregon and has given hundreds of international, national, and regional presentations on climate and wine-related research. He is the author of numerous book chapters, including being a contributing author to the 2008 Nobel Peace Prize winning Intergovernmental Panel on Climate Change Report, and other reports and articles on wine economics, grapevine phenology, site assessment methods for viticulture, climatological assessments of viticultural potential, and climate change. He was named the Oregon Wine Press's 2009 Wine Person of the Year, named to Decanter Magazine's 2009 Power List representing the top 50 most influential people in the world of wine, has been in the top 100 most influential people in the US wine industry in 2012, 2013, and 2018 (intowine.com), and named in the Top 50 Wine Industry Leaders in Wine Business Monthly in 2016, 2017, and 2018. Recently he was bestowed with the Honorary Confrade with the Rank of Infanção (Nobleman) from the Confraria do Vinho do Porto for his work with the Portuguese wine industry.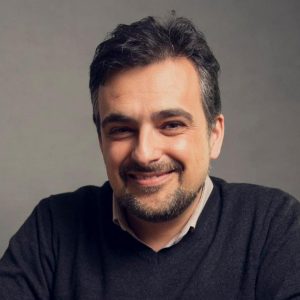 NUNO GASPAR DE OLIVEIRA
Partner at Natural Business Intelligence
Biologist, specialized in Ecology (FCUL), co-founder of NBI – Natural Business Intelligence, a start-up founded in march 2020, specialized in biodiversity, ecosystem services, natural capital and bioeconomy. Also works as Ecosystem Manager at Esporão (since 2016). Lecturer at postgraduate courses in Sustainability Management at IDEFE/ISEG (since 2018). Scientific Advisor in the Working Group for the implementation of an R&D agenda for the Wines of Alentejo.
He co-founded AmBioDiv – Valor Natural, the first biodiversity management start-up in Portugal (2005-2010). Collaborated with WWF on the "New Generation Plantations" and "HABEaS-Hotspot Areas for Biodiversity and Ecosystem Services" projects and was part of the nuclear team of the 'Earth Condominium' and 'Green Cork' projects, coordinated by Quercus (2011-2013). He joined ISG Business and Economics School as Sustainability Manager (2011-2014). Post graduated in Geography and Spatial Planning (FCSH-NOVA, 2011-2014) and Strategy and Management (IST-UL, 2014-2015).  Developed a career as a senior advisor in agroecology, biodiversity, ecosystem services and sustainability, highlighting the pilot study evaluating ecosystem services in bathing areas with the Blue Flag Association of Europe (2012-2017). Also was part of the founding team as Sustainability Director of Sun Concept – Solar Boat Builders, a start-up dedicated to the construction of electric solar boats (2015-2017).